Carnival Breeze – 5-Day Western Caribbean
Departing  Galveston, TX – January 21, 2023
Day 1: Depart: Galveston, TX
Day 2: Day at Sea
Day 3: Costa Maya
Day 4; Cozumel
Day 5: Day at Sea
Day 6 Return:  Galveston, TX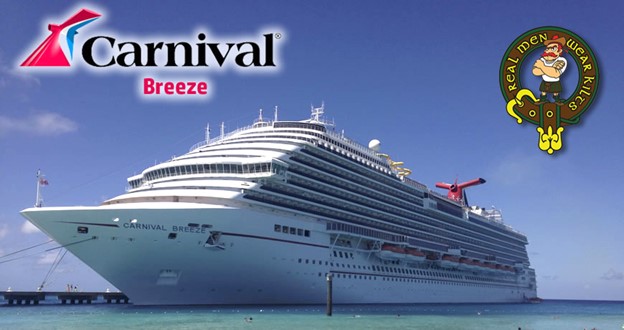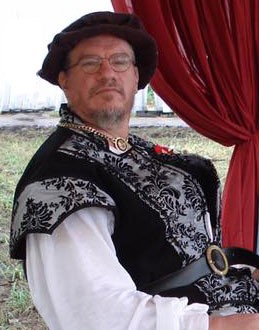 If you want to  come join us on this cruise we have set it up so that you can purchase your tickets over time and all you need is a deposit of $50 per person or $100 for the cabin.
We are working with Edward MacDonald of Highland Heather Travel, and yes he is a fellow kiltie and totally understands the kilted life. He is going to help us with putting together this incredible kilted cruise and he has been giving us some really good ideas.
SPECIAL NOTE — Book through him and you will be added to the "Kilted Cruise" group. The more people that we are able to get in our group, the more perks we can possibly get. At the moment I want to try to get everyone onboard credit to spend as they may wish. We also want to book through him so that he can get the commission. He is helping us, let's help him. It is the kilted way!
To contact Edward you can email him at — [email protected]
He will be in contact with you and help answer all your questions and help you book your kilted cruise.
Carnival Breeze Ship Tour
Carnival Breeze Food and Fun Tour
Standard interior Stateroom Tour
Balcony Cabin Tour Stateroom
Ready to Get Your Cruise On?
If you have never cruised before, it is a great way to have a lot of fun and be economical at the same time.
The reason is that for your per person price, food, basic drinks like water, coffee, tea, juices, milk, shows & entertainment are all included. Don't think you will get bored being on a cruise. They do a great job keeping you busy, or you can lay low and be as relaxed as you want.
I gathered some videos to give you an idea of what it is like on Carnival Cruise Line's ship The Breeze.
Here is a great write-up on the cabins as well as perks on Carnival Breeze